Image Source Renault India
The Renault Kiger 2022 is an urban, B-segment, manufactured by Renault from 2021. The first generation, introduced in 2021, is currently being marketed. The Renault Kiger is characterized by being a vehicle for global use, with everything you need for day to day life, but with a very competitive price. It is manufactured at the Renault-owned plant in India.
Among the urban cars that rival the Renault Kiger 2022 are other urban cars in its class, including the Dacia Sandero, the Renault Twingo and the Citroën C3.
Exterior design
Renault Kiger is a small B-SUV with a length of less than 4 meters (specifically 3.99 meters long) that retains the latest Renault trends in terms of design: a large grille divided into two optical groups. with a generously sized logo, daytime running lights with LED technology and protections on the lower bumpers and wheel arches.
The Renault Kiger 2022 is a small vehicle with a versatile and adventurous look, which make it an excellent everyday vehicle that is also fashionable in terms of design and image trends.
Renault Kiger engines
The Renault Kiger is a small urban vehicle, so it is equipped with small engines, with relatively simple and proven technologies. Thus, the Kiger enjoys two gasoline blocks with three cylinders and 1.0 liter displacement. The least powerful is a 1.0 SCe with 71 hp, associated with a 5-speed gearbox, while the most powerful mounts a 1.0 TCe with turbo and direct injection that offers 100 hp, also with 5-speed manual gearbox. In any case there is no all-wheel drive despite the appearance of the car, the only option is front-wheel drive.
Interior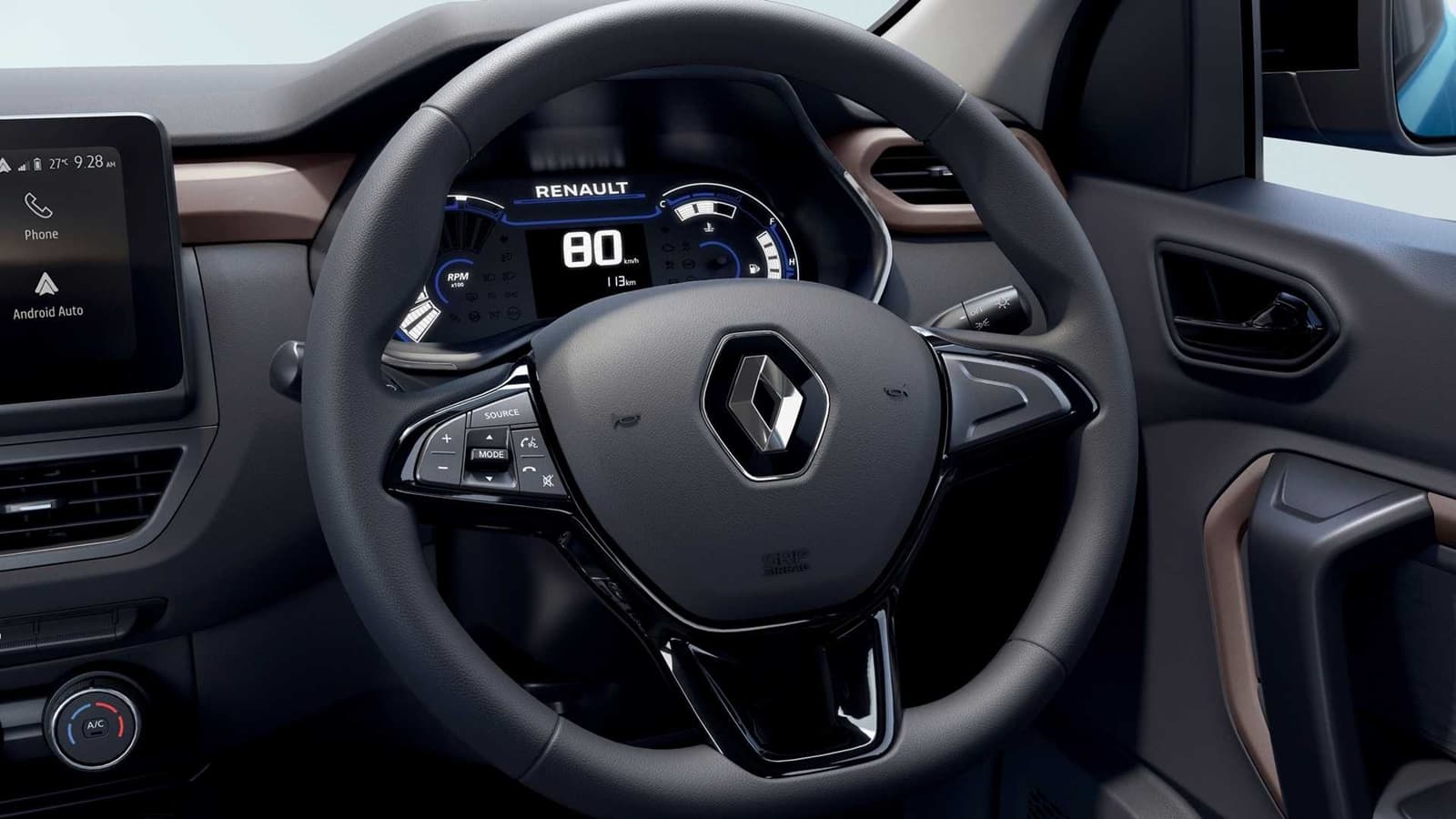 Image Renault India
The cabin of the Renault Kiger is fundamentally practical and robust, without many luxury and design features. After all, we are talking about a small, urban vehicle, with a certain low-cost approach. Thus, the interior of the Kiger is pleasing to the eye, well ordered, but simple, with rigid materials and visually somewhat poor. The equipment is correct, since the Kiger can equip elements such as an audio system signed by Arkamis, push-button start, digital instrumentation, automatic climate control or infotainment system with touch screen. The space is sufficient for four adults, but a bit tight when it comes to long trips, something similar to what happens with the trunk.
If you want to purchase the newest model of Renault models or you are looking for the older models, then autoskenya.com is the perfect website to check for this vehicle. On this platform, there are various types of Renault vehicles to purchase at affordable rates. You can also interact with different car vendors based in Kenya and other regions in Africa by offering your bid on the vehicle.
Do not forget to subscribe to autoskenya.com for the latest updates on your favorite vehicle.