Suzuki Brezza: this is the brand's smallest SUV, hermSuzuki Brezza is the successor model to the soon-to-be discontinued Vitara Brezza. The new small SUV counts as an update to its predecessor and aligns with the brand's most recent debuts. While the Indian market will be its main stage, Brezza is expected to reach other countries such as Pakistan, South Africa, Namibia, Sri Lanka and Laos. We do not know if other regions may receive such a vehicle at a later stage. 
Its compact dimensions include a length of less than four metres and a wheelbase of 2.5 metres. 
Features and equipment: Suzuki Brezza 
The new Suzuki Brezza responds to the needs of the public. Aesthetically it has an updated look. There is a new design for the front grille and headlights. The bumper has been slimmed down and the lights have been repositioned. 
Image Source suzuki.co.za
The black plastic mouldings on the wheel arches and side skirts of the car are now more voluminous. The roof has a new black finish and at the rear we see updated headlights and bumper distribution. Inside, several elements from the new Suzuki Baleno have been applied, such as the layered front panel with chrome trim. Floating screen for the nine-inch multimedia centre. 
Engine
It adds features such as a projection screen, panoramic cameras, wireless charging for a smartphone and a sunroof. We can see that it will be available in different colour and material combinations. Its powertrain includes a 1.5-litre petrol engine with 103 hp and 137 Nm of torque. A five-speed manual or four-speed automatic gearbox is available as an option, and a start-stop system is fitted as standard.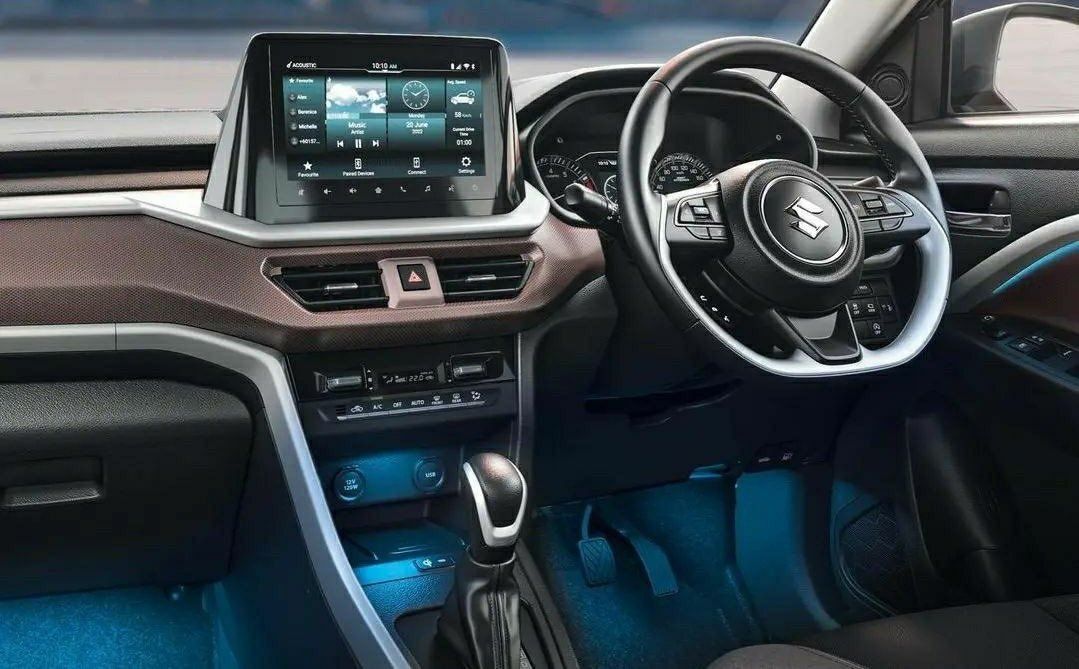 Image Source suzuki.co.za
We have seen the main features of the Suzuki Brezza which can serve as a basis for you to make a decision if you want to buy this car. You will certainly not regret buying it as it has great features both internally and externally. The car is available in South Africa and probably in other African regions. 
Don't forget to subscribe to autoskenya.com to find out about the latest car models on the market. Also on this platform you will find new and used cars, and it will allow you to find fairer prices. On the website you will be able to interact with sellers and get a cheaper price in your country. Also subscribe to get the latest car news, maintenance tips, economic news, political news, government news and everything that is happening in your country.