Image Source Ford Australia
The Ford Ranger 2022 is a pick-up manufactured by Ford since 1982. The fourth generation, presented in 2016, is currently on the market. The Ford Ranger is characterized by its technical configuration and load capacity, which allow intense off-road use, with some capabilities far superior to those of an SUV. Among the pick-ups that rival the Ford Ranger we find other pick-ups in its class, among which the Mitsubishi L200, the Nissan Navara or the Toyota Hilux stand out.
Design
Its design is eminently strong and powerful, with a very robust appearance. It is a vehicle that, although it can be used in "playful" mode, is designed and intended to be useful in demanding jobs, that is why it does not have many details, it also has generous bumpers.
Ford Ranger Engines
The Ford Ranger 2022 is available only with one engine, with a 2-liter four-cylinder diesel block that, depending on the technical configuration, can be supercharged by one or two turbos. The first versions the power is 170 CV, with a maximum torque of 420 NM. If you opt for the most powerful configuration, the figures are 213 hp and 500 NM.
Image Source Pixabay 
The all-wheel drive system can be connected according to the driver's needs. The Ford Ranger can be ordered with a six-speed manual gearbox or an automatic with a torque converter, in this case with 10 speeds. It is a pick-up truck with outstanding off-road capabilities, with off-road dimensions comparable to its main rivals. In addition, it is capable of fording rivers up to 880 mm deep. With an off-road package which is optional, which includes protections for the body, engine and gearbox, normally exposed to obstacles such as large stones.
Interior of Ford Ranger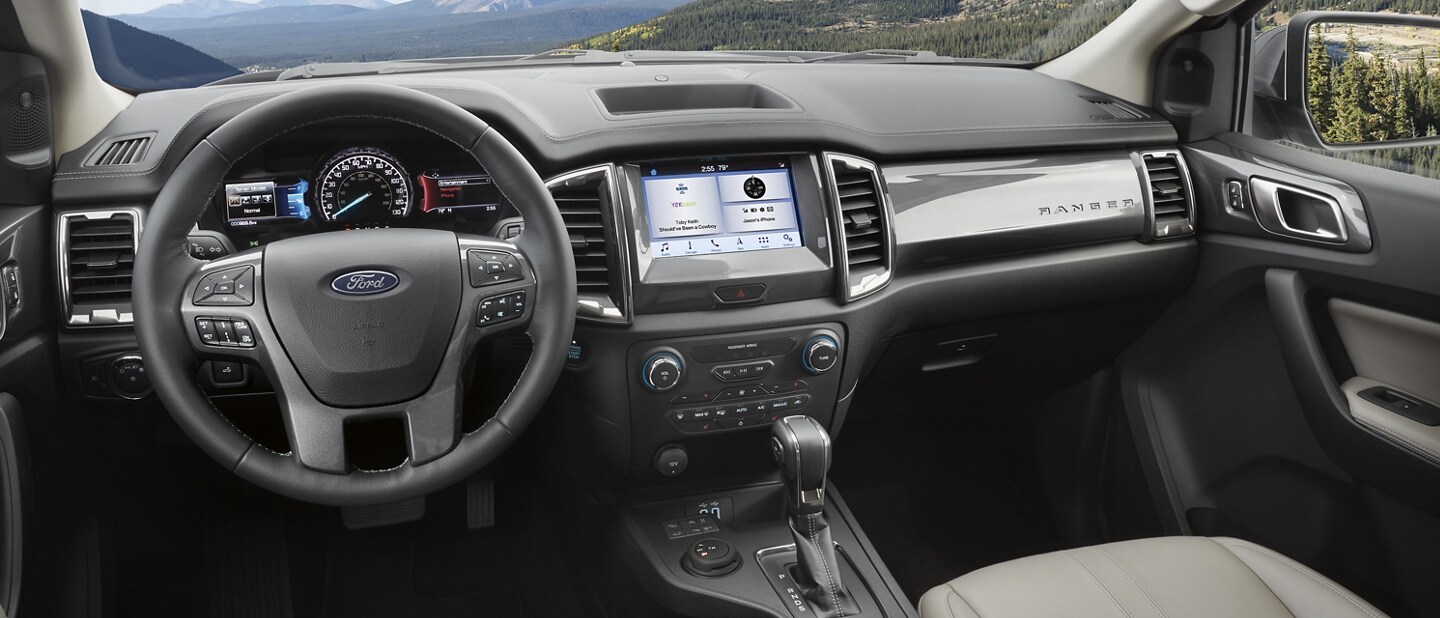 Image Source Ford Australia
The interior of the Ford Ranger 2022 is typical of a vehicle with a functional orientation and professional use, although it is not for this reason that it is still suitable for a regular user. In this way, the seats are comfortable and the ergonomics correct, so that it is possible to make relatively long trips with some comfort, since the cabin gives enough space for the legs as well as for the head. The equipment is quite complete, with heated seats and steering wheel, infotainment system with Apple CarPlay and Android Auto, climate control, keyless start or lighting in various colors.
If you want to purchase the newest model of the Ford vehicles or you are looking for the older models, then autoskenya.com is the perfect website to check for this vehicle. On this platform, you can find Ford vehicles to purchase at affordable rates. You can also interact with different car vendors based in Kenya and other regions in Africa by offering your bid on the vehicle.
Do not forget to subscribe to autoskenya.com for the latest updates on your favorite vehicle.